1st semester (September to December)
What Development for Whom? An Epistemology of Development Theories and Models (3 ECTS)
Politics of Development (3 ECTS)
Participatory Project Management (3 ECTS) or Methodology of Diploma Work: Research Methods and Techniques (3 ECTS)
Enhancing Economic Sustainability: Paradigms, Strategies and Tools (6 ECTS)
Alleviating Poverty and Inequalities: Paradigms, Strategies and Tools (6 ECTS)
Facing Environmental Issues: Paradigms, Strategies and Tools (6 ECTS)
A foreign language to be chosen by the student (3 ECTS)
2nd semester (January to September)
When Diversity Becomes a Problem: Processes of 'Othering' and Building Bridges (3 ECTS)
Overseas internship preparation (3 ECTS) - 3 to 5 month internship or field research
Master dissertation (24 ECTS)
From theory to practice... from practice to theory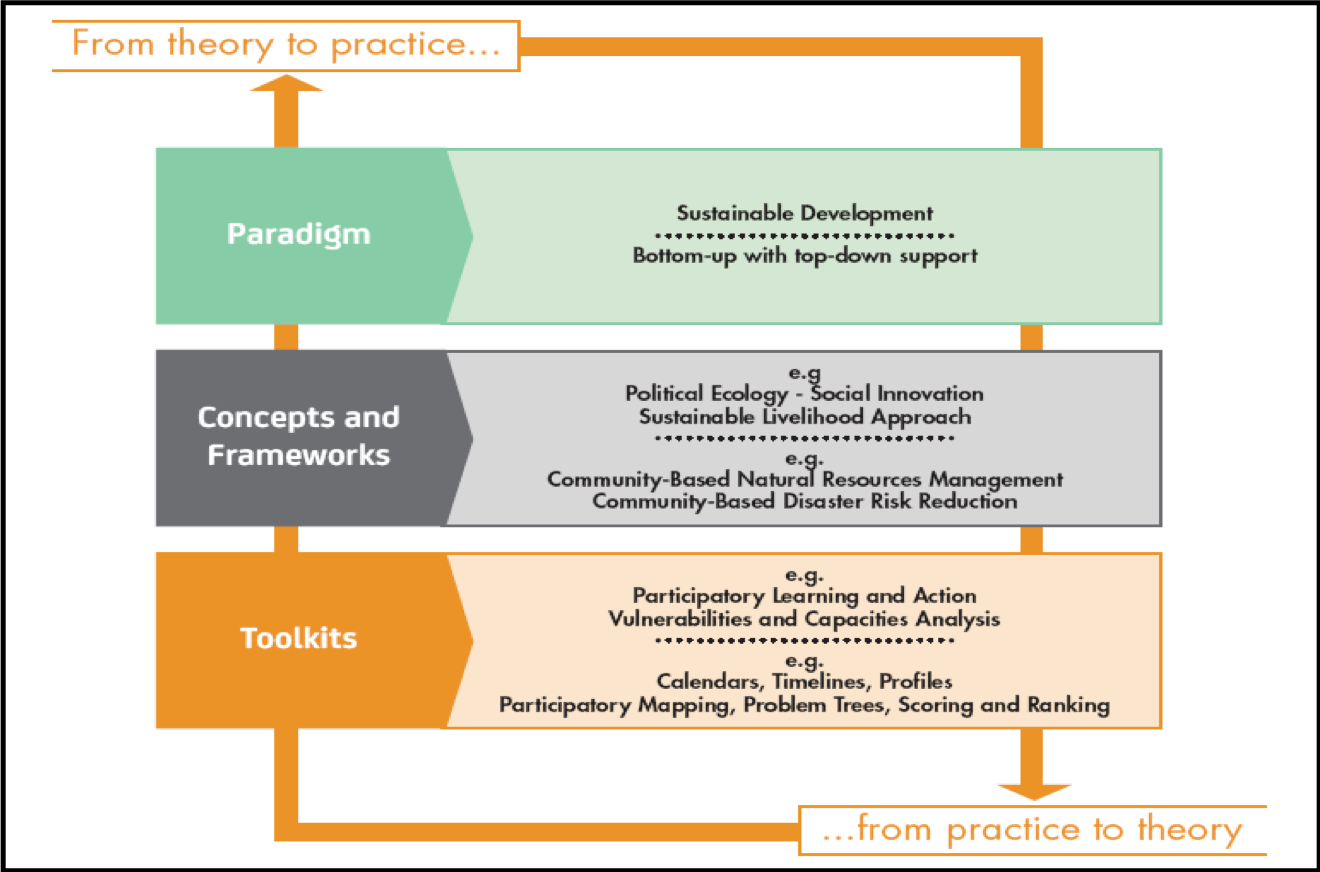 The three central courses of the program focus on social environmental and economic sustainable development issues. Each of these courses include introductive lectures, giving an insight into facts, theories and concepts, as well as two seminars, focusing on project related strategies and tools.
Special features
An integrated, interdisciplinary, comparative approach
Problem-oriented analysis
A people-centered view
Experienced lecturing staff with an extensive network of local and international development and research organizations in Africa, Asia, Latin America, the Indian and Pacific Oceans and Europe.
Teaching/Learning Methods
Alternation of lectures, seminars, workshops, team work presentations, reports, occasional field trips, guest speakers.
Internship
From March to July, students are asked to accomplish
3 to 5-months internship
.
Thanks to a
ad hoc
teaching unit, staff members support students to find the most suitable internship that can be carried out in different types of institutions (International Organizations, NGOs, research labs, etc.)
Some structures that host our students during the 2018-2019 academic year:
Internships' feedbacks
Hidayah, June 2020:
WIDE+ is a European network of feminist activists, scholars, and women's rights organisations that reaches out to 300 associations, through its national membership-based networks and organisations across Europe. It aims to promote women's rights by analyzing the systemic causes of inequality and advocating for transformative change. WIDE+ comes from a longstanding collaboration between feminists in the global South and feminist economists. It is based in Brussels.


It has been an eye-opening and insightful experience working for WIDE+ as I had to quickly picked up necessary skills and knowledge in creating partnerships and alliances across different women's rights groups that work in development areas like migrants' rights and trade justice. My primary task was to write a briefing paper for the organisation and create a campaign around it to advocate for more funding for migrant women's groups especially in light of COVID-19. WIDE+'s role is to raise awareness, bridge connections and amplify the key messages, issues and struggles of different women's groups to important stakeholders like donors, governments and supra-national bodies like the EU. It has been a steep learning curve, but the best way to learn is to dive deep into the work and adjust along the way. WIDE+ main project manager, Gea Meijers, has also been instrumental in this learning and working process; she's always open to ideas, providing necessary guidance without micro-managing and most importantly, kind. I highly recommend WIDE+ for an internship for anyone interested in advocacy work in the area of gender and development. IDS has opened this door for me, allowed me to explore different possibilities as I re-start my career in Europe, and for that I'm eternally grateful!

Hidayah took part in the webinar "COVID-19: Migrant women in Europe resisting increased abuse and precariousness I"
The webinar shared common experiences of migrant women and girls -refugees, domestic workers, those part of family reunification, undocumented, etc.- coping under COVID measures in Europe. It highlighted how migrant women have worked together to provide essential support, safe spaces, and collective action through campaigning and advocacy. It outlined experiences in Germany, Spain, Serbia and Belgium and Europe, including providing political recommendations, such as for the EU recovery fund.
Hidayah shared the following idea: "Despite their precarious status and obstacles they face, migrant women groups across Europe have managed to provide support, collective action, and safe spaces for different migrant women communities before and during the pandemic. More can be done to support migrant women's work, especially support from EU institutions. Many migrant women are very actively contributing to their communities, workplaces and families; they function as solidarity networks filling in gaps where governments are failing. And now with governments slowly lifting lockdown measures and planning recovery funds to stimulate their economies, migrant women and their rights continue to be ignored."
Hannah, August 2019:
"The internship at the

Center for Rural Development in Berlin

(known under its German abbreviation

SLE

) has given me valuable insights into the field of German development cooperation, its many stakeholders and the variety of personalities, viewpoints and development approaches. After having spent almost 6 months working and writing my thesis in such a professional and lovely environment, I feel inspired and ready to start my own path in the development world!"
Giang, August 2019:
In the last week of my at Halcyon Days, one of my student came to the office after a long absence, gave me a hug and said "Teacher, I need help. I have problem. Money problem". I knew I couldn't help her, none of us could. For 2 months long she didn't received any money in UNHCR cash card, the helpline for Somalians was closed and they only spoke English, which she couldn't understand. She was about to be kicked out of her house although she worked 9 hours a day, 6 days a week for a "promised" 300 EUR/month wage. She was not the only one. Squats were violently closed, including the ones where many of our students lived. Working in a project like this will never make you see refugees like before. They are no longer vulnerable people you see on the news or learnt about at school. They are your students and friends, the funniest, loveliest and kindness ones you have ever had. They are a clumsy teenager who poured tea on her jeans and a young girl drawing Minions when you told her to do a self-portrait. They are middle-age mother who always gave you hugs and kisses when coming and leaving classes, called you their daughter. They are people who were exactly the same age with you, held pen on their hand and carried children on their shoulders. There is no single definition for a strong woman, they taught me. A woman is strong in her own way, even when she doesn't have a fancy job or she is a single mum with many children. And they also taught me a lot about patience, effort and positive thinking. "You can do it", a 16 year old girl told me before my presentation. Well, if she said so, what on Earth could stop me doing what I want? I want to thank IDS for giving me this chance to go to Greece. Thanks my friends in the program and in Athens who always supported and shared enjoyable moments. I couldn't make it that far without all of them. I will carry the Action for Education with me in the next journeys, and who knows if someday I can come back.
Halcyon Days, Athens. Photo: Giang
Christina, September 2019:
"What I loved about IDS was learning about alternative and local development, it was awesome to have courses with field work in Grenoble and I was happy to stay for my internship at a local enterprise, Vasimimile"